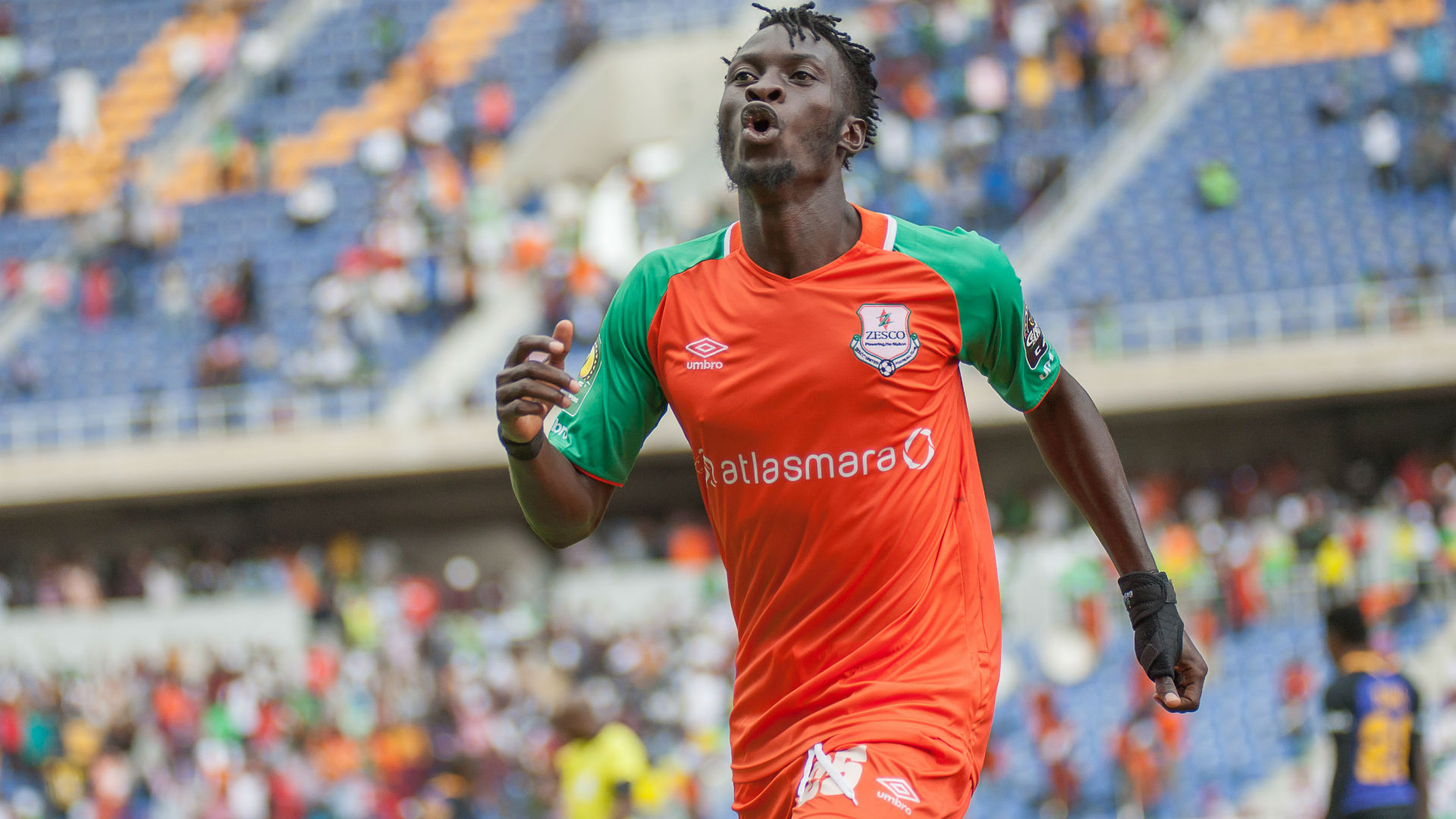 Were: Kenya striker scores to deny Kansanshi Dynamos win over Zesco United
The goal marks the Harambee Stars forward's first strike after the Zambian competition resumed since the March suspension due to the Covid-19 outbreak
Kenya international Jesse Were was on target as Zesco United battled to a 1-1 draw against Kansanshi Dynamos at the Levy Mwanawasa Stadium on Sunday.
Were's goal was enough to help Zesco avoid a defeat in the first match as the Zambian Super League resumed behind closed doors.
Kenyan international Ian Otieno, who started in the match alongside compatriots Were and John Makwatta, made a second-minute save to deny the Solwezi club a goal.
Makwatta's interchange with John Ching'andu could have led to an opener but the Zambian international eventually failed to beat Scotch Mwanza in Kansanshi Dynamos' goal from close range in the 18th minute.
The Ndola club squandered two more chances in the 25th and in the 32nd minutes as Were and Ching'andu missed chances to break the deadlock.
Coach George Lwandamina was forced to make a first-half change when Adrian Chama was injured in the 40th minute. David Owino was brought on to replace him as Zesco looked a struggling side.
Another Zesco star, Misheck Chaila, was injured and stretchered off two minutes after Chama had left the pitch. Tafadzwa Rusike was summoned to fill the void with the score still 0-0.
A confusion in Zesco United's penalty area saw Kansanshi Dynamos score the opener when Erick Yema swept the ball into the net as Clement Mwape tried desperately to clear it in the 48th minute.
Logic Ching'andu could have equalized for the league reigning champions in the 58th minute but he sent his effort wide even with Mwanza beaten in goal.
Were, who has established himself as a prolific Zesco United scorer, equalized for the league champions in the 78th minute. Four additional minutes were not enough for either side to find the winning goal.
The match is the third one to be played since the Super League was allowed to resume after four months of suspension due to the coronavirus pandemic.
The Zesco United-Kansanshi Dynamos tie was allowed to go on even when two of Timu Ya Ziko players tested positive for the coronavirus.
Zesco United Starting XI: Ian Otieno, Simon Silwimba, Mwila Phiri, Clement Mwape, Adrian Chama, Kondwani Mtonga, Mwape Mwelwa, Rusike Tafadzwa, John Makwatta, John Ching'andu, Jesse Were.
Subs: Jacob Banda, David Owino, Fackson Kapumbu, Misheck Chaila, Logic Ching'andu, Enock Sabumukama, Samson Mkandawire.
Kansanshi Dynamos Starting XI: Scotch Mwanza, Timothy Sakaja, Rodgers Chitambala, Enock Chingwere, Grese Muyumba, Yannick Mulenda, Kingsley Mukuka, Bob Chansa, Erick Yema, Royd Alfonso, Walford Sikanyika.
Article continues below
Subs: Prince Malekani, Lazarus Phiri, Festus Mbewe, Simon Bwalya, Sammy Chileta, Mutale, Mutale, Isaac Ngoma, Mathews Mulambo, Armand Tchibangu.
Source link