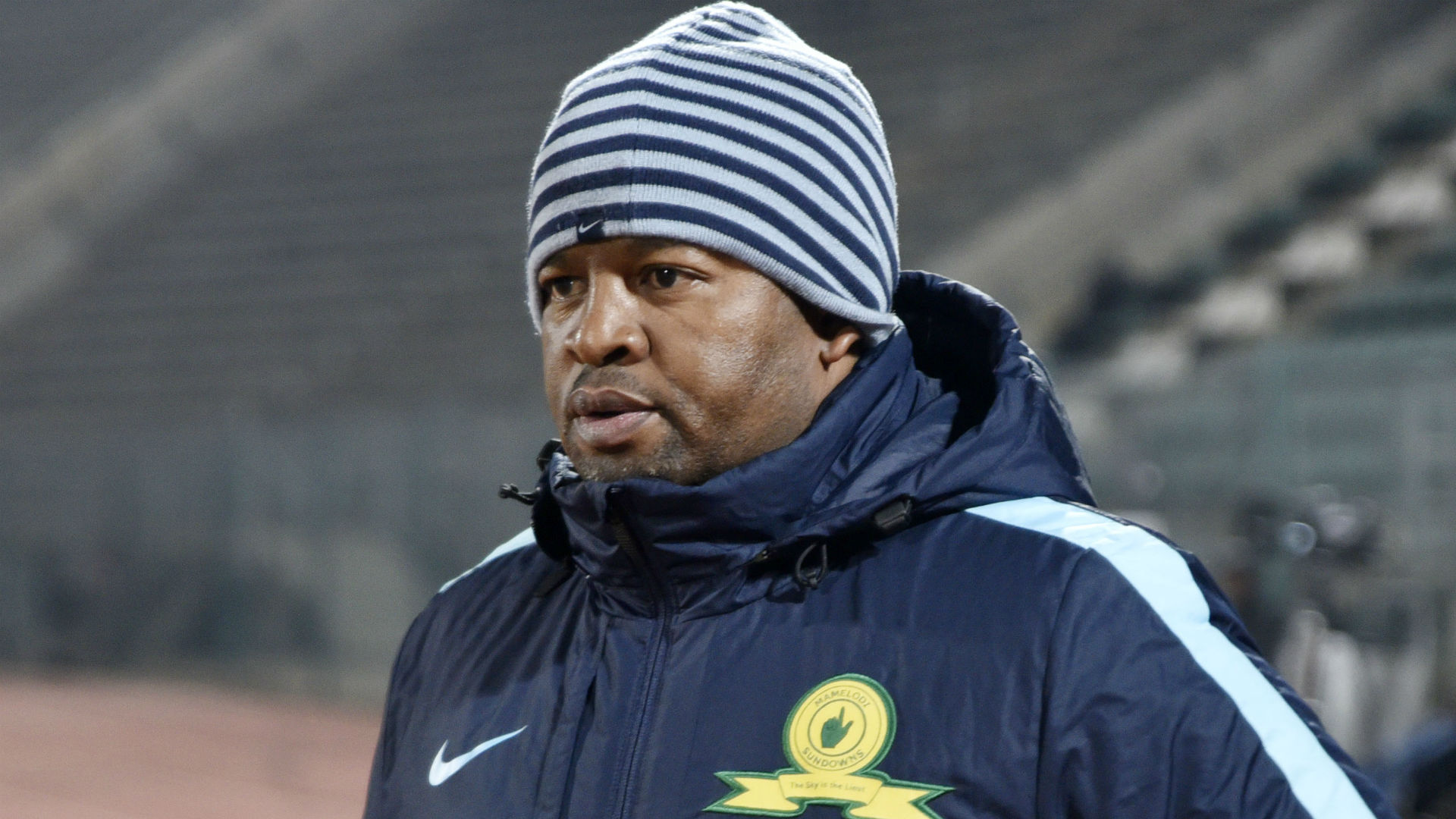 The Brazilians start a new campaign with question marks over their coaching setup
Joint Mamelodi Sundowns head coach Manqoba Mngqithi has made light of the club's somewhat unusual coaching setup.
Following the departure of serial winner Pitso Mosimane to Africa's most successful club, Egyptian giants Al Ahly, the Tshwane club appointed Mngqithi and Rhulani Mokwena, Mosimane's two former assistants, as the two head coaches.
They then added another element to the mix with the appointment of Steve Komphela, a former Bafana Bafana head coach, as a 'senior coach'.
Mngqithi has traditionally been more low-key and has not often made headlines, preferring to operate quietly yet efficiently.
Mokwena and Komphela on the other hand are both far more outspoken and have provided journalists with a succession of juicy and sometimes controversial quotes over the years.
There are certainly question marks over the compatibility of the three and time will tell if they can even come close to matching Mosimane's legacy.
Their chemistry will be put to a first test on Sunday when the Brazilians take on Bloemfontein Celtic in an MTN8 quarter-final showdown.
According to Mngqithi though, a bit too much is being made of the situation.
"The only unfortunate part in our society, which I think we all need to learn from, is that we are too entrenched into thinking about positions," he was quoted saying by IOL.
"I always tell people, positions are the lowest part of leadership.
"The most important elements in leadership are beyond positions. If you are a father in the house, you can't be telling your kids that you are the father, because it's not about being known whether you are a father or not, but about responsibilities."
Mngqithi won the MTN8 in 2009 while in charge of Golden Arrows.
He is adamant that the 'three wise men', as the coaching trio have been dubbed, are already enjoying a productive relationship.
"In our society it is so important for people to know who's the father, the mother, the coach, assistant and this and that," he explained.
"Those things are not important because when the three of us are sitting down, it's very easy to know who's contributing what and what."
Source link